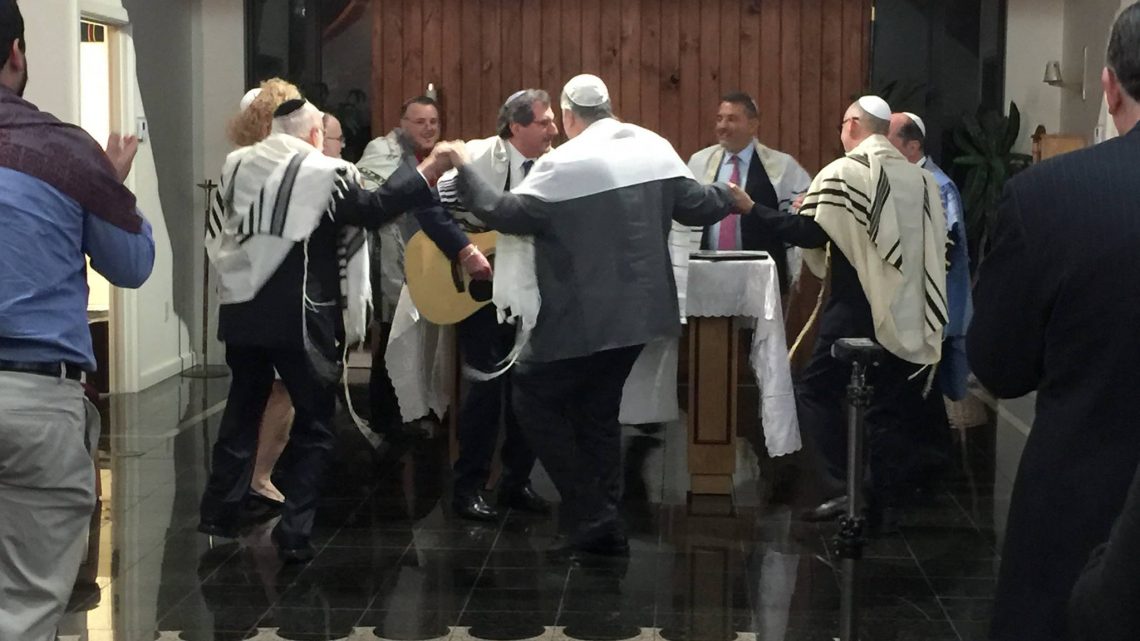 Leadership Roles for JSLI Rabbis
A Hearty Mazel Tov to:
Rabbi – Cantor Nancy Diamond Landsman
Rabbi and Spiritual Leader at Congregation Ahavat Olam in Deerfield, Illinois
Read more here.
Rabbi Marc Getman
Assumed a new position as at Temple Emanul_El of Canarsie in Brooklyn, NY
Cantor Nina Fine
will be leading services and acting
as spiritual leaders at Temple Shalom of Deltona, FL.
See Cantor Fine in center of photo at right.
Rabbi Tom Samuels
Appointed Rabbi and Spiritual Leader at McHenry County Jewish Congregation in Crystal Lake, IL.