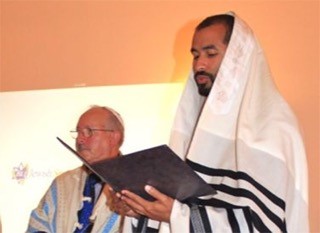 Rabbi Dario Hunter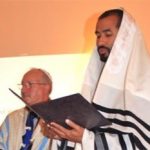 Is in his second year of service as rabbi at Congregation Ohev Tzedek – Shaarei Torah in Youngstown, OH. And he's just started as a Coordinator for Jewish Life and Intersectional Programming at the College of Wooster.
Dario Hunter was ordained as a rabbi in 2012 by Jewish Spiritual Leaders Institute (JSLI). He has been serving as a volunteer rabbi at Ohio State Penitentiary since 2015 in addition to performing Jewish lifecycle events in the Greater Youngstown community. He is engaged in a number of community efforts, including serving as a member of the Youngstown City School Board and participating in the ACTION Clergy Caucus.
Rabbi Hunter formerly practiced immigration law in Canada and environmental law in Israel as well as teaching college-level paralegal studies. He is a graduate of Princeton University (B.A., History), the University of Detroit Mercy (J.D.), the University of Windsor (LL.B.), and Wayne State University (LL.M.).
Rabbi Dario was raised in New Jersey and has previously lived in Haifa, Israel. He is a proud resident of Youngstown's South Side.
In his work as a rabbi, he has a passion for outreach, interfaith dialogue, and increasing religious understanding. In his spare time, he loves to experience different cultures through travel.