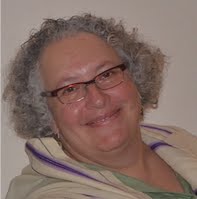 Rabbi Gail Nalven
Rabbi Gail F. Nalven was ordained by the Jewish Spiritual Leaders Institute. She holds an MA in Jewish Education from the Davidson School of Jewish Education of the Jewish Theological Seminary where she was a Melton Fellow, and spent a year at the Hebrew University in Jerusalem at Mount Scopus. In addition, Gail has spent several years studying at the Drisha Institute, has attended the Bibliodrama Director's Intensive Workshop, and regularly attends the Hava NaShira Songleaders' Intensive. She completed Clinical Pastoral Education training at Beth Israel Hospital in NYC and just completed the Leadership Institute, a 2 1/2 year program of study for synagogue educators led by JTS and HUC-JIR.
Rabbi Nalven has taught in and directed education programs in various synagogue settings across the denominations including Temple Beth Torah in Nyack, Temple Beth Sholom in New City and Synagogue for the Arts in Manhattan. After five years at Temple Shaaray Tefila in NYC, she has joined a large metropolitan synagogue in NYC as an Assistant Education Director.
Rabbi Nalven's blog Adventures in Tefillah is found at tefillah.wordpress.com . She is coauthor of three Cantor Shoshana Goldberg Mysteries, along with her spouse, Rabbi Dr. Patricia Rudden. Their latest work, Lethal Point, is available on Amazon. Together they live in Greenwich Village with their cats Mazal and Elul and turtles Shlomo HaMech and Apollo and the Bay.