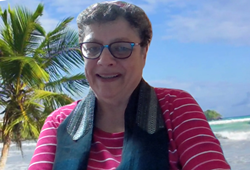 Class #22 Ordination
On June 18, 2022 the 22nd JSLI class of eight students met for a moving and intimate ordination/shabbaton experience. They shared dreams, hopes and concerns about the future and presented their research papers to one another and the Bet Din. Friends and family were able to attend and the online experience made it possible to gather together from all corners of the globe.
The group of new Rabbis hail from all over North America including Massachusetts, Maryland, Florida, Hawaii and New York. Two of the students attend from around the world – one from the UK and another from Japan. Three of the students are working cantors who chose to broaden their skills in order to better serve their congregants.
Most JSLI students are fulfilling a life long dream and JSLI prides itself on making study for Jewish clergy relevant and accessible. JSLI focuses on training Rabbis in the practical issues that face the Rabbinate. The intention is to serve the unaffiliated, interfaith and disenfranchised Jews of today. Each student brings their own unique perspective and life experience to the school which adds to the richness of the program and students remain connected to each other and others in the school long after graduation.
Rabbi Steve Blane developed the school to train people who wanted to be Jewish clergy but unable to attend a 5 year program. The school has always been online, even before COVID, which has allowed more accessible opportunities for learning.