The Faculty of Jewish Spiritual Leaders' Institute
Most of our JSLI Faculty are Rabbis who have gone through our program. We are proud to exhibit the depth of knowledge among our alumni. They share their areas of expertise either through classes they create and lead or by presenting material created by other JSLI Rabbis.
Rabbi Craig Mayers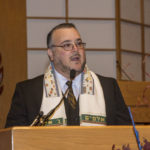 After 15 years of service as a lay leader, educator, musician and mentor, Rabbi Craig Mayers was chosen by his congregation to take the next step and become their Rabbi.  After his ordination from JSLI in 2018, Rabbi Mayers assumed the pulpit of Conservative Temple Beth Sholom, the largest and oldest congregation on Florida's Space Coast.  Born and raised in the metro New York area, Craig relocated his business and family to Florida in 2002 and immediately began serving the local Jewish community.  He served as a teacher in the Hebrew School, accompanist for Friday evening services, tutored Bnai Mitzvah students, taught Torah and Haftarah reading to adults, regularly served as chazzan and shaliach tzibbur for services, and served on the regular and executive boards of the synagogue before being called to higher service.
Craig and his wife Terry enjoy spending time with their 3 grown sons and 2 semi-grown cats.  Serious Disney fans, Craig and Terry make the most of living nearby to DisneyWorld and visit often.  They also enjoy watching from their backyard as manned and unmanned rockets lift off from nearby Kennedy Space Center.  As a result of living in such a cool place, Craig is especially interested in technology and how modern Judaism reacts and responds to new inventions and innovations.
Rabbi Richard E Perlman

Rabbi Richard E Perlman began the West Bay Community Jewish Center, "WBCJC" to help fill the needs of the traditional Conservative Jewish population of Rhode Island's West Bay. Prior to this, Rabbi Perlman was Spiritual Leader, Hazzan, Director of Education and Executive Director at Temple Am David, of  Warwick.   Rabbi Perlman received his rabbinic […]
Rabbi Rosalie Osian

Rabbi Rosalie Osian is a Palliative and Spiritual Care Rabbi/Chaplain at Good Samaritan Medical Center in Lafayette, Colorado.  She served previously at Caring Hospice Services, Brooklyn, NY.  In her now 15 years of pastoral service experience, which includes Palliative Care and Bereavement, she has developed a structure for pastoral care called 'The Five Step Integration' and  'Four Touchstones of Spiritual Strength.' These elements are used in her techniques and assessments of spiritual needs as well as a guide to caregivers and patients in crisis......
Rabbi Shereen Sarick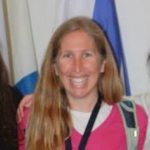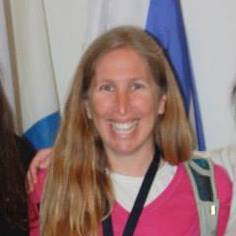 Rabbi Shereen Sarick played hooky more than any other student in the religious school she attended as a girl. She has since designed, opened, and run Judaic Studies programs in the US and Canada. After twenty years as principal, educator, and consultant in Jewish Education, she is proud to say no one has wanted to […]
Rabbi Judy Caplan Ginsburgh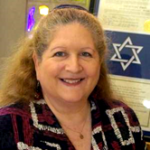 Rabbi Judy Caplan Ginsburgh received her Rabbinic ordination from JSLI in 2014. She specializes in creating and conducting life cycle events that are personal, meaningful and spiritual. She was recently certified as a Prepare-Enrich Facilitator helping couples make the most of their dating, engagements and marriages. Thirteen years ago, she founded Central Louisiana Arts & […]
Rabbi Deborah Reichmann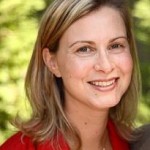 Deborah is a JSLI ordained Rabbi who has hopes of developing new and innovative approaches to interfaith ministry. She is also the newly appointed Executive Director of the Hebrew Free Loan Association of Greater Washington which gives interest-free loans to members of Greater Washington Jewish Community since 1909. Previously Deborah was on the staff of […]
Rabbi Shammai Engelmayer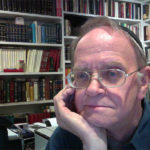 Shammai Engelmayer wears several hats—literally and figuratively. He is rabbi of Congregation Beth Israel of the Palisades, located in Fort Lee, N.J.; he has been writing an award-winning column, "Keeping the Faith,"  for The Jewish Standard newspaper since the early 1990s (so far, he has won six American Jewish Press Association awards); and is he is among Northern New Jersey's most popular instructors of continuing adult Jewish education. For several years, he also was the editor of Judaism: A Quarterly Journal of Jewish Life and Thought (the journal, published by the American Jewish Congress, is on hiatus at the moment).
A product of the yeshivah world, Shammai (as he prefers to be called) was ordained in 1967, but chose to pursue a career in journalism before assuming the pulpit, winning several prestigious journalism awards (including the Washington Journalism Center's Thomas L. Stokes Award for National Reporting, and the National Association for Justice's Media Humanitarian Award). He is the author of eight books, most on secular topics, and is at work on several more, all on Jewish topics.
Rabbi Gail Nalven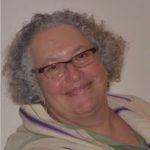 Rabbi Gail F. Nalven was ordained by the Jewish Spiritual Leaders Institute. She holds an MA in Jewish Education from the Davidson School of Jewish Education of the Jewish Theological Seminary where she was a Melton Fellow, and spent a year at the Hebrew University in Jerusalem at Mount Scopus. In addition, Gail has […]
Rabbi Ronda Wanderman Young

Rabbi Ronda Wanderman Young is a born-and-bred New Yorker living in Virginia, Jewishly bamidbar! Her career has always been in the book business. She became involved in a small Reform congregation, where she started teaching religious school, served as Executive VP on the Board of Directors, and chaired many committees, including Ritual, Education, and Social […]
Rabbi Jenn Weinstein

Rabbi Jenn Weinstein is well known here at JSLI and Sim Shalom. She leads Ma'ariv services and Shabbat morning services online for us each week. She began her life of service as a Synagogue Adminstrator, Education Director and Educator of Special Needs at Congregation Simchat HaLev in Syosset, NY. Simshat HaLev is committed to welcoming […]
Rabbi Monte Sugarman
Pastoral Care presented by Rabbi Monte Sugarman.   This class explores and defines Jewish Pastoral or Spiritual Care. Bereavement and the stages of loss & grief will be discussed. The value of being a healing presence for the sick and dying is addressed. Other topics include: Jewish healing prayers, Vidui/confession for dying and self-care. We […]