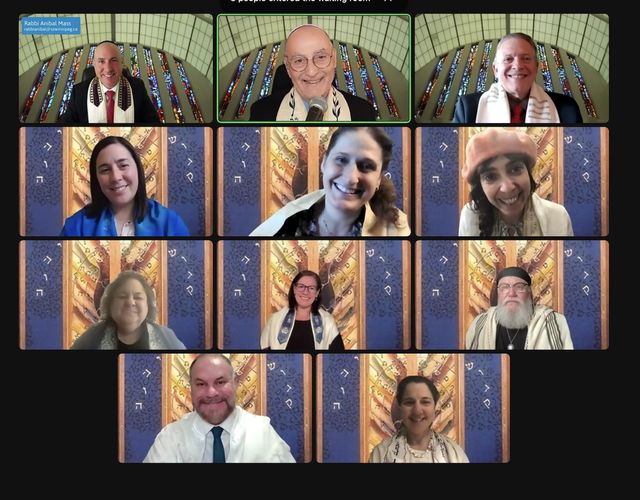 JSLI Ordains Class #24
Jewish Spiritual Leaders' Institute – JSLI – ordains its 24th class of Rabbis. On June 17th the class of nine Rabbinic students and one cantorial student from around the US met online for an intimate ordination/shabbaton experience. They had time to share dreams, hopes and concerns about the future and presented their research papers to one another and the Bet Din. Friends and family were able to attend and the online experience made it possible to gather together from all corners of the globe.
Many students were fulfilling a life long dream and JSLI prides itself on making study for Jewish clergy relevant and accessible. JSLI focuses on training Rabbis in the practical issues that face the Rabbinate. The intention is to serve the unaffiliated, interfaith and disenfranchised Jews of today. Each student brings their own unique perspective and life experience to the school which adds to the richness of the program and students remain connected to each other and others in the school long after graduation.
Rabbi Steven Blane developed the school to train people who wanted to be Jewish clergy but unable to attend a 5 year program. The school has always been online, even before COVID, which has allowed more accessible opportunities for learning including for this cohort of students who hail from all over North America.
Jewish Spiritual Leaders' Institute ordains 24th class of Rabbis was successfully distributed on May 26, 2023 and is now available at