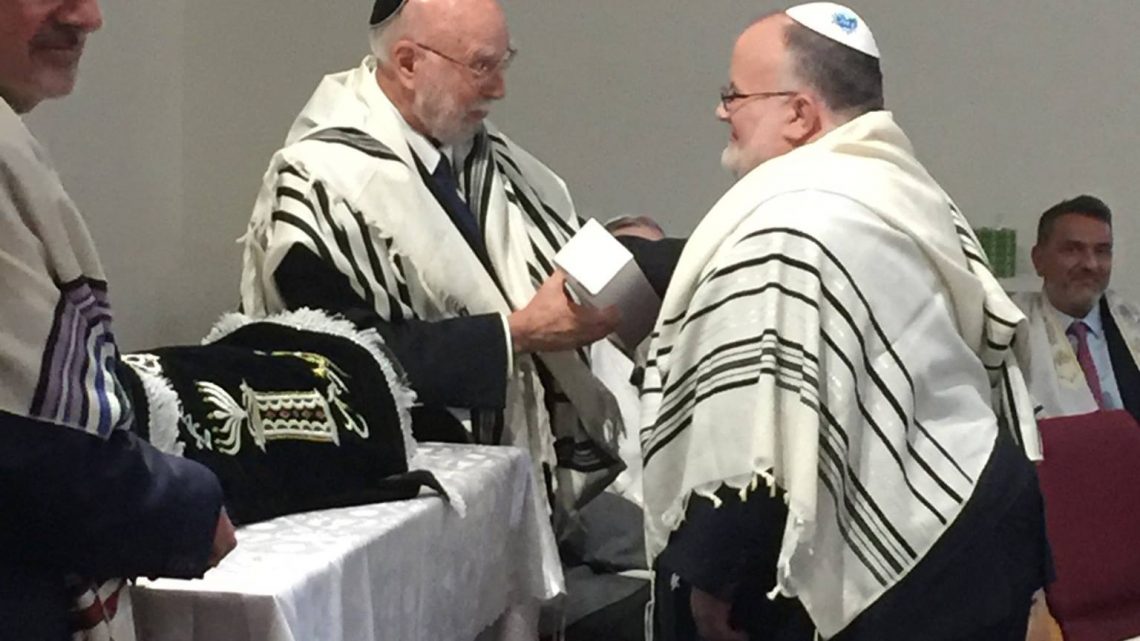 Rabbi Reuven is guest rabbi at Temple Beth-El

Guest rabbi coming to Temple Beth-El, Alpena, Michigan
For the first time in decades, Sabbath services at Temple Beth-El Alpena will be led by a rabbi. Temple Beth-El is pleased to announce that on Saturday, Rabbi Ronald N. Silverman will lead the Sabbath service, and on Sunday, he will lead a "Music and More" program at the synagogue.
Affectionately known as
"Rabbi Reuven,"
he leads regular services and offers pastoral and spiritual care to the members of Temple Israel of Deland, Fla. For many years, he hosted a Sunday morning question and answer radio program called
"The Jewish Sound"
and was the service leader at Chabad Lubavitch, an Orthodox congregation in Ormond Beach, Fla.
Rabbi Reuven, who spent many years in Chasidic life before returning to Conservative/Reform Judaism, credits his grandmothers for "my love of my Jewish identity" and for "sending me on a lifetime journey of practicing Judaism."
He is a graduate of the University of Illinois, obtained his rabbinic ordination from the New York Jewish Spiritual Leaders Institute and serves on a team of rabbis who conduct services and ordain rabbis.
The community is invited to join in an authentic Jewish experience with this learned, exuberant, guitar-playing rabbi at Temple Beth-El, 125 White, at Sabbath Services on Saturday at 11 a.m. and at the "Music and More" program on Sunday from 2-4 p.m. During "Music and More," Rabbi Reuven will blend music with a lesson on the power of speech known as Lashon Hara.
Seating is limited, so call 989-595-3544 for reservations and more information.