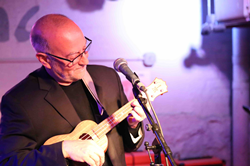 JSLI Afternoon of Learning
On May 11, 2022 Jewish Spiritual Leaders' Institute hosted its annual online retreat for students and alumni. Joining Rabbi Blane from around the world participants enjoyed community, classes and sharing their experiences as Jewish clergy. The schedule provided ample opportunity for sharing and networking between a wide variety of presentations. The offerings were well received and included the following.
In his presentation entitled, "The Cairo Geniza" Cantor Joshua Grossman (MA) explained the amazing archeological find of this ancient geniza. Rabbi Raymond Jasen (NY) discussed the business world through a Jewish lens in "If I Were a Rich Man: A Traditional Jewish Approach to Wealth and Business Practices." Rabbi Cantor Rabbi Sherwin (Colorado) shared how the mikveh has many valuable and spiritual uses for today's Jews in her presentation "The Magic of Mikveh: Transitions and Transformation for All".
During the Holy Schmooze students and alumni were able to share, network and discuss how they are taking care of themselves during this challenging time. Rabbi Steven Blane himself taught "How to Play the Ukulele". Blane is an accomplished pianist, guitarist and singer/songwriter who loves the uke. He states, "It's such a simple instrument and can bring a fun and joyous feeling to services." And to round out the day Rabbi Ilana Krygier Lapides (Canada) offered "A Schmeck Yiddish – A Little Taste of Yiddish" Yiddush is big in Canadian Jewish communities and it's fun to hear for those who grew up in households where it was spoken.
It was a welcome respite in these languishing times and served to renew the spirits of those who attended.