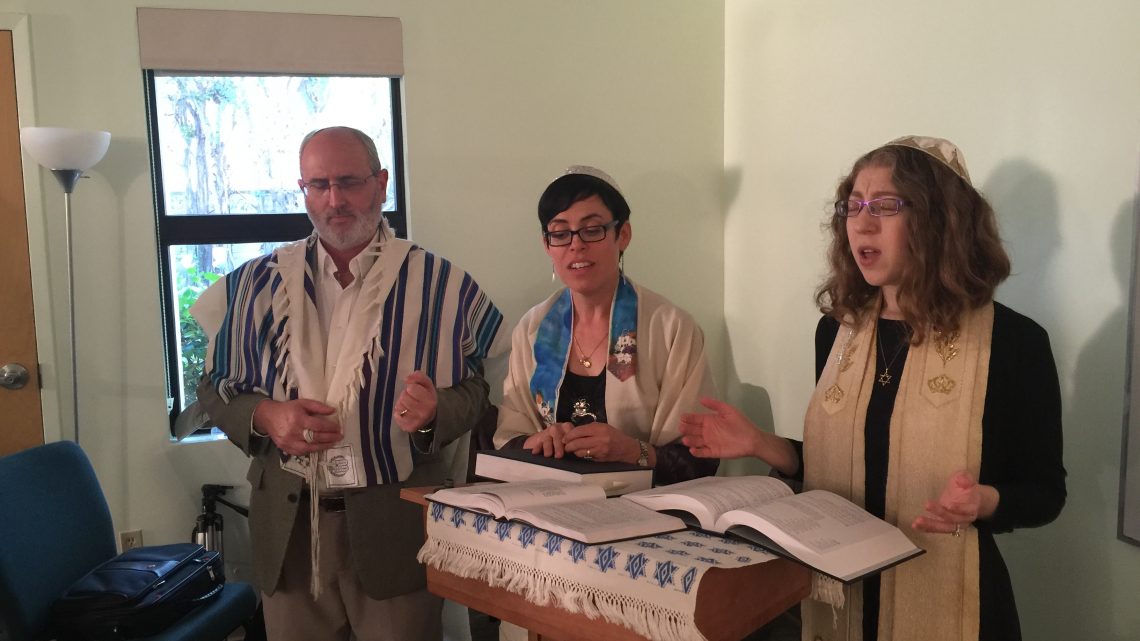 Cantor Nina Fine to perform in concert
Fine is a graduate of the Jewish Spiritual Leaders Institute and is a freelance cantor and educator at six different synagogues in the Orlando area. She conducts life cycle events and runs an independent online Hebrew school for unaffiliated families. Fine's warm personality, beautiful voice, and humble spirit blesses congregants and guests as she fulfills her purpose to "bring joy to Judaism!"
Fine's visit is sponsored in part by the generosity of the Ravitz Foundation Initiative for Michigan Small Jewish Communities, as well as donations by Temple Beth-El members and friends.
Prior to becoming a cantor in 2016, Fine was a professional vocalist who has graced the stage in some of the nation's most prestigious venues including Carnegie Hall, Avery Fisher Hall, City Center, Symphony Space, The Kimmel Center, the Academy of Music, the Mann Center, The Kennedy Center, and the National Cathedral.
Concert June 26
In collaboration with Temple Beth-El, Thunder Bay Arts Council and various area churches, Fine will perform at Trinity Episcopal Church, 124 E. Washington Ave., at 2 p.m. on Sunday, June 26.
Her concert, entitled East Side Story, will feature songs by Jewish composers Leonard Bernstein and Stephen Sondheim.
Thunder Bay Arts is pleased to welcome Mezzo-Soprano Fine, who is hailed for her exceptional vocal quality and acting ability. She will be accompanied by local pianist Pam Barkel.
This concert is a collaborative event between Thunder Bay Arts and Temple Beth-El and is sponsored by the Community Foundation for Northeast Michigan, the Ravitz Foundation, Trinity Episcopal Church, the Benevolent Foundation of the First Presbyterian Church, Grace Lutheran Church, First Congregational United Church of Christ, Calvary Episcopal Church of Hillman, and St. Paul's Lutheran Church as well as the Michigan Arts and Culture Council.
Due to the generous support of our local churches and the foundations listed above, TBA is able to present this concert free of charge.